Brisbane sees after care stress

Print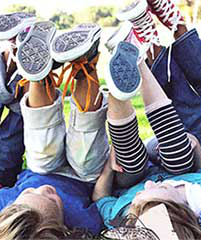 Advocates say parents are facing a significant shortage of after-school care places in Brisbane.
Families lobby group The ParentHood says it is a major issue.
"We've seen in The ParentHood community a number of parents being shocked they haven't been able to get that spot," The ParentHood executive director Jo Briskey told the ABC.
"Parents are really scrambling, really stressed out, at the start of the school year not knowing what they're going to be able to do to meet work responsibilities, as well as ensuring their kids are looked after."
The group wants the Queensland Government to prioritise access to outside school hours.
"The infrastructure to support those kids before and after school has not kept pace both with enrolment and the increase of women, in particular, participating in the workforce," she said.
Ms Briskey said hiring nannies is an option for some wealthy families.
"Nannies is an extremely expensive option for families that often isn't eligible for government support or government subsidies," she said.
"It's going to be too expensive for too many families and the result will be mum having to stay home and not being able to go back to work."
Queensland's new Education Minister Grace Grace says she is looking into the issue.
"Often it's to do with getting the available facilities. Clearly the Government's primary role is to educate them during school times but I do think we can do more of the facilitation for after-school care," Ms Grace said.