Big new crew, same few captains in WA

Print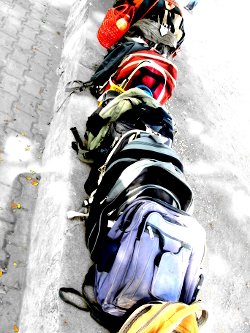 Western Australia has eleven thousand new state school students this year, but they will be taught by the same amount of teachers as before.
The Education Minister has defended the state's cap on teacher numbers, saying he did not believe students would be negatively affected.
It is certainly a tough time to be Western Australia's Education Minister, Peter Collier, who faces new accusations and criticisms nearly every day. Most are centred on recent cost-saving measures, which many parents and education experts say are short-sighted and will be detrimental to students.
The state's Opposition says 11,000 new students should be met by at least 342 full-time equivalent teaching positions.
While Western Australia now has a total of 287,000 students in the state system; "We are keeping the number of teachers the same number of teachers this year as we did last year," Mr Collier says.
"In terms of the impact it is absolutely minimal."
"Our schools remain the best resourced schools of any other state in the nation, and our teachers remain the highest paid teachers in the nation."
Labor's Education Spokeswoman Sue Ellery says parents and teachers agree that the impact will be anything but minimal.
"Parents are making it very clear that they don't think it's going to be minimal either, parents are making it clear that this government has got the wrong priorities," she said.
"This will impact on classroom delivery of education and it's time for this to be changed."