Big help could be hidden in data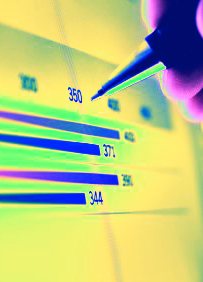 One expert says there is a goldmine of data at many major that could be used to enhance a range of outcomes.
"Big data is used by retailers to understand, and influence, shopper buying habits; Facebook uses it to target advertising; hospitals use it to predict patients most likely to get infections post-surgery, and universities should be using it to help improve student success," says Deakin University's Associate Professor Stuart Palmer.
"There is no doubt that the 'big data' collected by university computer systems about students and how they engage with their learning can be a valuable asset in understanding and perhaps predicting academic success.
"While these systems will only ever capture traces of a student's learning journey, if this information can be used to help student's success, then analysing the available data is worth the effort."
The types of data available to universities includes student demographic information, measures of prior academic performance, student class attendance (whether on campus or online), submission of assignments, progressive assessment scores, and interactions with online forums.
Associate Professor Palmer has been using data analytics to visualise how university students and academic staff perceive and use learning management systems; how university students interact in online forums and how social media is used by universities, libraries and in crowdfunding for research campaigns.
He believes that analysing the data universities collect about their students (known as learning analytics) offers a genuine opportunity to improve the experiences of students at university.
"Learning analytics has the potential to translate data into practical actions," Associate Professor Palmer said.
This could include:
providing rapid feedback prompts directly to individual students on their current performance that would allow them to be more self-directed in their learning;
knowing the key points of risk for student success, on-going monitoring of student actions allows for the detection of issues and timely interventions to support individual students;
discovering the factors that are conducive to student success to allow for improved design of learning environments so that the patterns and types of learning activities, interactions, assessments, etc. used aim to promote student success;
more informed and timely decision making about learning and teaching generally
Analysing the use of online forums is one example of the data universities could be using to enhance student engagement and outcomes.
"With online, or cloud, learning becoming more prevalent in universities today, student interactions with each other and their lecturers are also moving online," Associate Professor Palmer explained.
"If students are being encouraged to make more use of online forums, then universities need to be clear on what is a useful form of engagement with these spaces. Research has shown that linking the use of online forums to assessment tasks, providing a clear structure for students to work in, and asking students to make original reflective submissions can all contribute to more productive learning from the use of online forums.
"These online forums can provide valuable insights into how students are engaging with their course and help to identify 'red flags' that could impede their success. For example, patterns may emerge that show how early in the course students log in and engage with a forum is associated with their likelihood of passing a course. Knowing when these critical points occur provides an opportunity for timely intervention and support."
Associate Professor Palmer recommends that universities look to approach analysing their 'big data' in more bite sized chunks.
"In higher education, the use of specific modes of learning in different disciplines, and the differing learning designs used in different units of study within the same discipline, means that a whole of university approach to learning analytics is likely to be of limited value," he said.
"Taking a unit by unit approach would draw out more detailed and meaningful patterns of student engagement, and enable more relevant monitoring and actions to support student success."