Big fees for free schooling

Print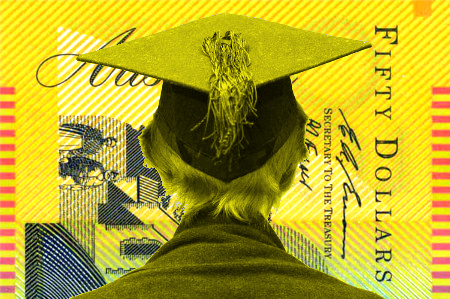 Public schooling in Australia takes in about $1 billion from parents each year in the form of supposedly 'voluntary' bills.
Cash contributions, the invoiced costs of some subjects, excursions, educational product subscriptions and even hygiene products such as tissues, are all being taken from public school parents.
The Australian Curriculum and Assessment Authority says the total amount Australian schools collected in fees, charges and parent contributions in 2016 totalled $1.03 billion.
Schools are increasingly looking to external providers to deliver school sport, music and drama programs, which shifts the costs of public education to parents.
Parents are also routinely billed for the cost of hygiene products including soap, tissues and cleaning costs.
The Parents and Citizens Federation of New South Wales said it found cases of schools billing parents as much as $1,500 per term, and has complained to the NSW Education Department.
"We've [noticed] an observable increase in schools taking the approach of charging what appear to be compulsory fees to parents, and taking it to the point where some of those fees are well and truly above what you would expect," Tim Spencer, vice-president of the P&C Federation of NSW, has told the ABC.
"Our viewpoint is that there should be no fees at all with public education.
"It's very clear in the Education Act that the Government should provide free education to public schools."