Big data to guide lives on welfare

Print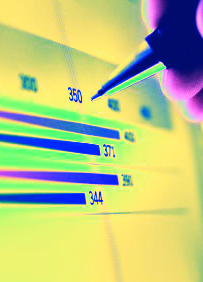 The Federal Government wants to use high-tech data analysis to cut the number of people on welfare.
Social Services Minister Christian Porter says the Government is planning reforms that would see 'big data' techniques used to target interventions that will help small groups and even individuals become more self-sufficient.
Mr Porter – like the rest of the LNP – has been stymied by the lack of progress on 2014 budget measures, but still says that taking up an "investment approach" to welfare would be the "single most important thing" in this parliamentary term.
"This will radically change the way any sensible government approaches welfare policy," Mr Porter told Fairfax.
The 'investment approach' was backed by the 2015 McClure Review of Australia's welfare system, and is based largely on similar reforms made by New Zealand's Key government.
There was even $34 million put aside for the change in the 2015 budget, earmarked partly to fund longitudinal surveys for a more complete picture of the current state of welfare access.
The surveys looked at social welfare recipients over a period of decades to identify data patterns that can predict the next step in the course of their lives.
Mr Porter expects to receive an actuarial study in coming months.
"Most governments have looked at spending growth as a budgetary problem," he said.
But now, he says, information systems and data analysis can change that.
"We can do the equivalent of keyhole surgery – drill down to groups of 500, 1500, or 15,000 people, identify the risks that get them into the welfare system and tailor policies to divert them away or if they have become dependent, get them out of the system."
With abilities like being able to predict big shifts in people's welfare usage, policymakers could assess how many people stay on benefits, and their ability to transition into work or other schemes.
The system could, for example, allow the government to compare 16-22 year olds in Newcastle with that same age group in Geelong to form tailored outcomes for the groups.
Reports on the use of the 'investment approach' in NZ suggest the system can have good outcomes for single parents and young people due to its active case management of obligations and opportunities.
But the Australian Council of Social Service says the approach could be biased towards investment in young people, which would leave less assistance for older unemployed people .
Additionally, reports say the Government will open up access to the new data, so that non-government organisations, think tanks and lobbies can use it.
Some of those non-government groups will use the data to create programs to be funded under the $96 million "Try, Test and Learn" Fund announced in the May budget.
The scheme aims to develop programs that can keep people at risk of long-term dependency from ending up trapped in the system.