BHP deal puts eyes on Ningaloo

Print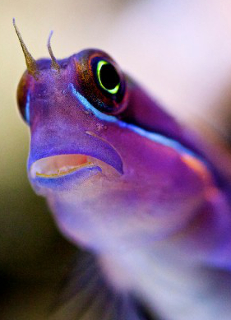 A new $7 million partnership between CSIRO and BHP will study Ningaloo Reef, Australia's largest fringing coral reef.
Turtles, sharks, and plastic pollution will be part of the new partnership, dubbed the 'Ningaloo Outlook'.
The deal will build on research started in 2015 to collect information to support the management and conservation of the highly-valued marine and coastal environment.
Research already conducted has discovered:
Analysis of turtle nail clippings revealed a turtle's diet changes with age and size, changing from seagrass when young to seaweed and jellyfish as they grow
Tracking whale sharks revealed the first whale shark mating attempt ever seen in the world, as well as journeys of thousands of kilometres, faster diving at night, and up to a depth of 1.7 kilometres
Marine debris surveys carried out along the shoreline and on the reef, with results showing Ningaloo Reef as one of the cleanest reefs in the world
Existing research will continue, with new research to include:
Deepening our understanding of turtles - including developing methods to estimate their abundance, and tracking their movements to and from nesting beaches
Address a global knowledge gap by collecting samples that will enable an estimate of adult whale shark abundance in the NE Indian Ocean
Extending long-term observations on coral reef health and estimates of reef growth.
Investigating deep reefs, the animals that live there, and the environmental influences critical for maintaining these habitats
Dr Larry Marshall, CSIRO's Chief Executive Officer, said the BHP deal will assist with new science to support sustainable ocean management.
"Our treasured environmental wonders are vital for our own wellbeing as well as the economy," Dr Marshall said.
"Bringing world-class science together with Australian industry will increase our understanding of Ningaloo and enhance the sustainable use of our marine environment, ensuring long-lasting benefits for the Australian community.
"Ningaloo Outlook highlights the importance of collaboration to deliver exciting and innovative science to address key challenges we face as a nation, while boosting our enviable global advantages in ecotourism to our natural wonders."
Ningaloo Reef stretches for 300 kilometres and attracts hundreds of thousands of tourists, generating tens of millions of dollars in revenue for the Australian economy.