Banker school stitch-up deepens

Print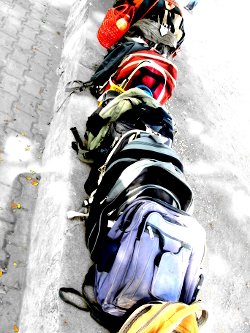 Victorian corruption hearing have found that a single department finance boss was responsible for signing off, holding and allocating department funding to "banker school" slush funds.
The loop is closing around now-sacked Victorian education department finance chief Nino Napoli, the main orchestrator of rampant dodginess with public money.
Recent Independent Broad-based Anti-corruption Commission (IBAC) hearings have shown just how many pies Mr Napoli had his finger in.
In emails revealed this week, Napoli requested that he and principals be warned about coming audits - as per protocol – but also provided names of schools he thought should be audited.
Former audit division general manager James Kelly it was not the first time the department got involved in internal audits.
He said he was directly told to back off in a "particularly unpleasant conversation" with department staff.
Mr Kelly said he became aware of the banker school scam in 2008 when a new regional director raised concerns about how money was being spent.
"He said he didn't understand the finances in the region, or exactly where the money is," Mr Kelly said.
A regional audit was ordered, which showed that every dollar was going through one school - Matthew Flinders Girls.
Kelly said his report made it clear that it was no way to run transactions.
The hearings continue.