Bank's bursary to balance digital gender divide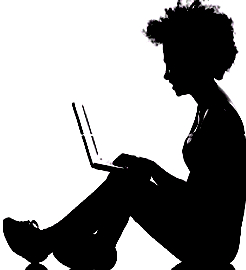 A highly commendable trend continues this week, with the announcement of a $100 million package for scholarships to get more female leaders in IT.
Westpac chief executive Gail Kelly unveiled one of the largest philanthropic donations in Australian history on Wednesday, saying the pool of money would go to around 100 educational scholarships and awards each year.
The scholarships are aimed at improving on the lack of females in the IT industry. The payouts of up to $330,000 over three years will provide 40 places for undergraduate students to study in cutting-edge environments around the world.
Mrs Kelly said the scholarships will foster the queens of code to become community leaders and will "have the potential to shape Australia's future".
The bank will retain tight control of the sizeable fund through the Westpac Bicentennial Foundation, to be dispersed initially in partnership with University of Sydney, University of Melbourne and University of Wollongong.
The philanthropic investment echoes a similar bursary of $65 million recently donated to the University of Western Australia by mining magnate Andrew Forrest and his wife Nicola. Both follow last year's donation of $50 million to the Australian National University by Graham Tuckwell, founder of ETF Securities.
The large donation is the latest move for female inclusion by Westpac boss Gail Kelly, who says women remain "woefully unrepresented" particularly in tech industries.
"I have certainly been very front footed about increasing our gender representation at Westpac," Mrs Kelly said.
"But [the foundation] allows our company to say what can we do to drive more inclusiveness and workforce participation of women in our society because you want to provide an environment where women can balance having children ... with having successful and exciting careers."
The move has been welcomed by the university sector at large, which believes that such targeted philanthropy to address key issues will be the future for large donations, rather than just pouring money blindly into funds.
Westpac chairman Lindsay Maxsted says Australia's oldest company wants to create an "enduring initiative" as it prepares to celebrate its 200th anniversary.
The $100 million fund will be dispersed in five main channels.
Future Leaders - scholarships will be awarded to new or recent graduates for post-graduate study at a leading global institution. Seventeen scholarships will be awarded each year. Recipients will be selected with preference given to improving Australia's relationship with Asia and its technological innovation.
Best and Brightest - will provide awards to post-doctoral researchers in key research universities. Two recipients are expected to be selected each year for a $330,000 scholarship over three years.
Young Technologists - will offer 30 to 40 three-year undergraduate scholarships each year, awarded for merit, to encourage gender diversity and to overcome economic disadvantage.
Asian Exchange - will send Australian undergraduate students to spend a semester at a leading Asian university, with a focus on increasing the number of Asia-literate graduates in Australia.
Community Leaders - will provide 10 awards each year to community leaders undertaking a personal educational opportunity that will have a direct value to their community.
The Commonwealth Bank, meanwhile, has made a step in the opposite direction.
The bank has cut a program which donated to World Vision. The World Vision Visa scheme had donated 1 per cent of purchases made on particular cards to the international charity's relief, social justice and community development initiatives.
"Your new CommBank Awards Visa card still allows you to maintain your unique relationship with World Vision Australia... although we will no longer be donating 1 per cent of your ongoing balance to World Vision," a letter to customers said.