Attendance accounts paint serious picture

Print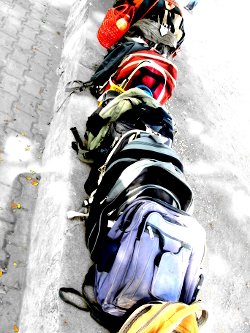 Education Department figures show a very rough rate of attendance across one state.
Official numbers show over 9,300 Western Australian students attend school less than 60 per cent of the time.
That means about 3.6 per cent of the entire public school community fail to attend many classes.
The State Government says the worrying numbers do shed light on a chronic problem, and some steps will be taken to boost attendance.
Opposition education spokesperson Sue Ellery said the figure was "appalling", using budget estimates questions to ask how the situation got where it is.
Education Department director-general Sharyn O'Neill told Parliament that attendance is an exceedingly difficult thing to increase.
"There's always, unfortunately, a group of students whose attendance rate is difficult to shift, they're very often students with multi-layered issues in their life," she said.
Ms O'Neill said Aboriginal children were over-represented in the figures.
The Education Department numbers show the Kimberley has the highest rate of truancy, with 23.1 per cent of students attending school less than 60 per cent of the time.
In the Pilbara, 9.7 per cent of children attended less than 60 per cent of the time, 9 per cent in the Mid West, and 8.7 per cent in the Goldfields.
The South Metro region - covering about half of Perth's schools - had just 2.1 per cent of children missing more than 40 per cent of classes.
WA Education Minister Peter Collier says the Government is in the process of establishing new centres, which will support vulnerable families with young children. He believes this early intervention and family interaction will help more kids turn up to school more often.