ASIO warns of online grooming

Print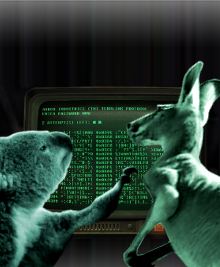 ASIO has launched a public awareness campaign about foreign spies on social media.
The Australian Security Intelligence Organisation (ASIO) says foreign spies are using social networking sites to groom potential targets.
ASIO has collaborated partners in the Five Eyes intelligence network to urge the online community to "think before you link".
"As my mum always used to say; 'If it's too good to be true, it probably is'," ASIO director-general Mike Burgess has told the ABC.
"If someone is offering something really good and you don't really know who it is, you might want to pause and think."
One good example comes from former CIA officer Kevin Mallory, who was recently convicted of espionage after being recruited via LinkedIn.
The New York Times reported in 2019 that China was using LinkedIn to try to cultivate foreign spies.
The ASIO boss has not named any particular nations are behind online attempts to lure Australians.
"It is the view of my organisation, ASIO, that there is more than one country using social networking sites to identify, groom and cultivate relationships with Australians that have access to sensitive information," he said.
ASIO has posted a range of materials including posters and infographics for workplaces on its official site.