Apprentice network to smooth transition

Print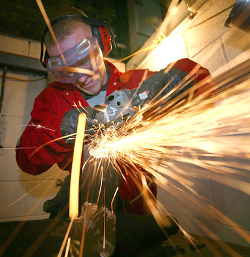 The Federal Government has launched the Australian Apprenticeship Support Network (Apprenticeship Network) this week, which it says will help get more students into apprenticeships.
Assistant Minister for Education and Training Senator Simon Birmingham says the Apprenticeship Network is the biggest reform to apprenticeship support in more than two decades.
The $200 million Apprenticeship Network will help providers target support services to the individual needs of employers and apprentices, from pre-commencement to completion.
It includes support for;
• new pre-commencement services that will match the right apprentice with the right apprenticeship and the right employer
• new in-training assistance, including mentoring, that will help apprentices at-risk of non-completion, and employers, to work through obstacles
• new assistance for those who may be unsuited to an apprenticeship to identify an alternative pathway.
More information is available on the Apprenticeship Network website.