App success from battle of hackettes

Print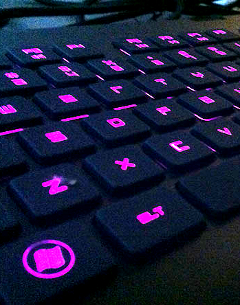 Australia's first female hackathon has been run across two major cities.
Dozens of web-savvy women attended "She Hacks"; an event which aims to foster strong talent and involvement from women in IT.
The hard-fought battle of creativity, coding and collaboration saw teams build a set of smartphone applications that most programmers would envy – and they did it in just 24 hours.
Participants were required to work in teams for 24 hours to develop a new application, at simultaneous sites running in Melbourne and Sydney.
Each team consisted of a hacker (programmer), a hustler (business/marketing) and a hipster (designer).
Participants formed into teams on the first night and worked on their ideas until midnight. They were back early for day two and were required to deliver their pitches by 4pm.
In the middle of working hard to deliver a product by the deadline, participants also took some time out for a yoga class.
The Melbourne team winners were:
Grand Prize Winner: Garage Sale Map, an app which lets people see what garage sales are happening near them on a map on their phone.
Runner-up Winner: Wake Up Dress Up, an app that fuses morning weather updates with suggestions of possible clothing outfits.
Social Good Prize Winner: OneStopRecycle, an app to assist with the confusion of how to dispose of specific items.