Adelaide takes bold steps in LGBTI celebration

Print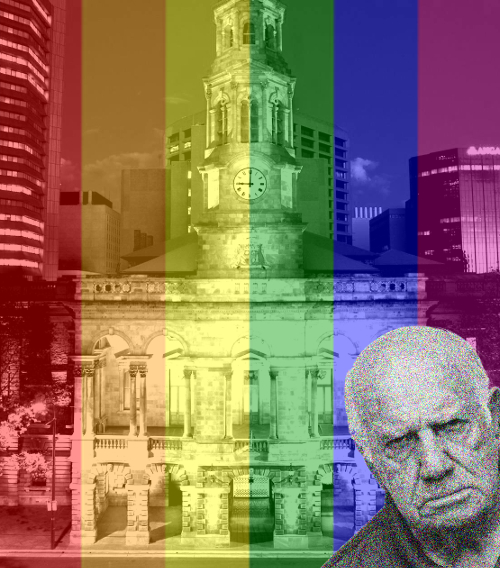 Despite being inundated with negative and abusive feedback, the Adelaide City Council will install a rainbow walk to celebrate the city's gay and lesbian community.
A walkway of the north western corner of Light Square in the Adelaide CBD will be painted in rainbow colours, the council says, as soon as it can sort out some funding.
The council put the idea out for public comment, and says it received over 150 emails from the public in response.
Deputy Lord Mayor Houssam Abiad told ABC reports this week that most of the responses were negative and quite abusive.
"Some of the messaging that was put in there was, 'What will I tell my children when they see a rainbow walk in the park in the city of Adelaide'," he said.
"If anything those negative emails have enforced the need for councils to act.
"[The councillors] have seen in those negativities an element of positivity where they felt that there was a minority group within our community that's not being supported and council has to play an active role in supporting that group."
Councillors have launched a search for funding options to complete the installation.
"To understand a little bit more about how potentially we could fund this, if this potentially may be a local government and community driven exercise where the community is also involved," Mr Abiad said.
"But these options will be explored at a later date."
The council will also illuminate Adelaide's town hall in rainbow colours to celebrate the fortieth anniversary of decriminalising homosexuality in South Australia; the first state to pass the progressive reform.