ACOSS calls for cashless re-think

Print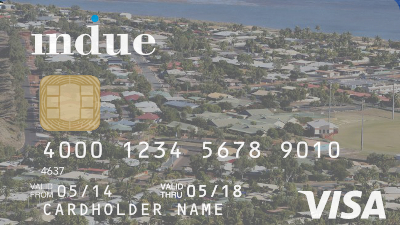 ACOSS wants the Senate to reject the cashless welfare card program.
The card scheme quarantines 80 per cent of welfare payments on a card that cannot be used to withdraw cash, gamble or buy alcohol and cigarettes.
Labor and the Greens plan to oppose the expansion of the card into the Goldfields region of Western Australia and Bundaberg in Queensland, forcing the government to rely on crossbenchers.
It is seeking to pass new legislation to allow the scheme to be expanded to any region of Australia without further parliamentary approval.
Australian Council of Social Service (ACOSS) chief Cassandra Goldie says the card scheme is "not backed by reliable evidence" and is not well supported in the proposed sites.
"There is wide-ranging concern that mandatory cashless debit has been imposed on communities without proper consultation and consent," Ms Goldie said.
"This is a totally unacceptable approach to policy making. Communities must be listened to and have control over their futures."
She said the cost of administering the card - which has been about $10,000 per participant in trials so far - would be better spent providing services like financial counselling, drug and alcohol services, youth programs and family violence services.
Those services receive some funding as part of the trial program, which social policy experts say helps persuade communities to sign up and skewed the results of the government's final evaluation.
"We know that the card is making people's lives more difficult," Ms Goldie said.
"The government's own interim evaluation found that half of the people subjected to the card said their lives had become worse since its introduction."
Human services minister Alan Tudge says the government has the numbers for the legislation to pass, and insists the scheme is working.
The card program had "a demonstrable impact" in two trial sites by reducing alcohol consumption.
He said community leaders in the Goldfields were "pleading" for the card to be introduced.
"We want to introduce this card, we are still going to because we are confident we will have the crossbench support but I am just deeply disappointed in the Labor party, who seem to be prioritising Green votes in Melbourne and Sydney above the interests of children and women in the Goldfields," he said.