Accolades acquired by local science stars

Print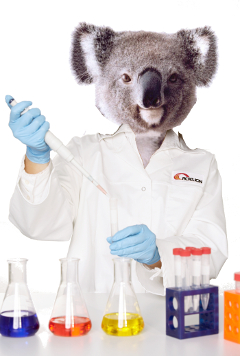 The Australians behind vital and exciting research combating conditions like cancer, depression and birth defects will be recognised at a prestigious awards ceremony this week.
Minister for Health Sussan Ley will present the annual National Health and Medical Research Council Research Excellence Awards at the NHMRC Council dinner in Canberra.
Sixteen researchers will receive awards for the top-ranked grant applications in their category.
Three more researchers will be recognised for having the most potentially transformative research grant application, for making outstanding contributions to NHMRC and health and medical research, and for demonstrating leadership in ethical standards.
"Australia is a world leader in health and medical research and these researchers will no doubt continue to make a strong contribution to improving the health of all Australians," Ms Ley said.
NHMRC CEO Professor Anne Kelso described the evening's awardees as being among the highest-performing NHMRC-funded researchers.
"These researchers are representative of the fine research talent that exists in Australia," Professor Kelso said.
"The award recipients range from established Australian heavy-hitters in health and medical research to promising up-and-coming researchers who are blazing a fast path through their fields.
"I am so delighted with the field of talent we have. All of these researchers have already or no doubt will make a strong contribution to improving the health of the nation."
Some of the awards come with new funding grants, so that recipients can continue their important efforts.
University of Western Australia's Professor Peter Thompson has won the Marshall and Warren Award – which goes to the applicant with the most highly innovative and potentially transformative Project Grant application.
It will allow him and his team to follow up on the promising results of a clinical trial to confirm whether a low cost drug can reduce incidents that may damage the heart muscle in patients with stable coronary heart disease. This follow-up study will involve around 5,000 participants, up from around 500 in the earlier trial.
University of Melbourne researcher Catherine Chamberlain will be given the Rising Star Research Excellence Award, which is awarded to the top-ranked application by an Indigenous researcher in the Early Career Fellowship scheme.
Her research aims to improve the cardio-metabolic health of Indigenous Australian women during pregnancy and after birth.
Ms Chamberlain will investigate and pilot strategies to achieve this aim based on the best available evidence about women with gestational diabetes, epidemiological data and data on social determinants.