Abuse scheme still short

Print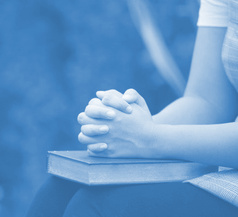 Many institutions are still yet to join the national scheme for victims of child sex abuse.
Almost 500 redress applications are on hold because the institutions they related to have not signed up to the scheme. The figure is about 10 per cent of all applications, government data shows.
Social Services Minister Anne Ruston says she will use "all available levers" to pressure institutions to join the redress scheme.
"We understand and acknowledge this has been a slower process than survivors had hoped, which is why we want to ensure applicants and the wider community have more information about the application process and progress," she said.
There are now 162 non-government institutions on the national redress scheme.
The scheme offers counselling, a direct response from responsible institutions and redress payments.
Nearly $80 million in payments had been made at the beginning of 2020, averaging about $81,000 each.
Also this week, Scouts Tasmania said it has to sell some of its properties to pay for its victims of sexual abuse.
The 112-year-old organisation joined the national redress scheme after it was established in July 2018 in response to the royal commission into institutional responses into child sexual abuse.
Scouts Tasmania state president Corey McGrath said the organisation "doesn't have a lot of cash", so it must sell three properties - the Harry Abbott hall in Launceston, Kaloma Lodge and Campsite in Wynyard and the Lenah Valley scout hall in Hobart.
"The decision wasn't taken lightly or quickly, it's been a long process," he said.
"We are faced with insolvency if we don't do something now … we could get ourselves into trouble later on by not having the cash."
There are no specific figures on how many former Tasmanian scout members have made claims under the scheme, but Mr McGrath said the number is "bigger than I expected".
"Maybe I'm naive — I didn't think we would get any, to be honest."