'Sports rort' scandal continues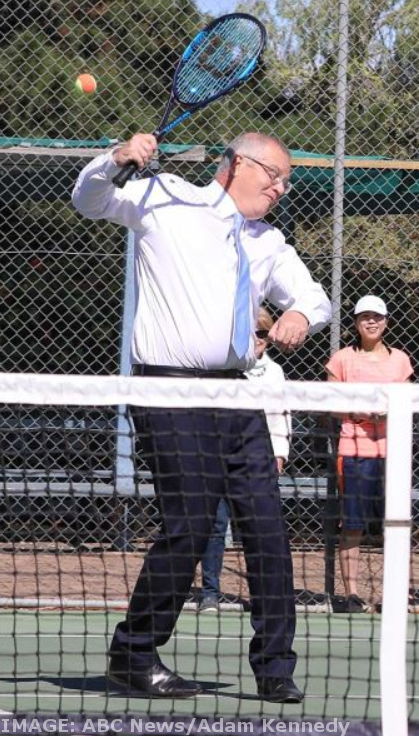 Pressure is increasing on the Federal Government over the biased allocation of sports funds.
An auditor-general's report last week confirmed long-running concerns that the Federal Government, and Deputy Nationals Leader Bridget McKenzie in particular, ignored expert advice and made political decisions in the awarding of the $100 million Community Sport Infrastructure program.
There is strong speculation that she will soon step down.
Senator McKenzie rejected recommendations made to her by Sport Australia and chose recipients herself, often targeting marginal seats in the weeks before the 2019 federal election.
Seventy per cent of the grants were not independently recommended by Sport Australia.
The auditor-general's report backed earlier claims of bias and even raised questions about the legality of the scheme.
On that point, University of Sydney professor of constitutional law Anne Twomey says the Commonwealth's powers do not extend to sport.
"The Minister herself does not have the power to make these decisions in relation to these grants," Professor Twomey told the ABC.
"That's a power that's been vested by the legislation in Sports Australia, as the Australian Sports Commission.
"And that means that there are some difficulties there in terms of working out how it is that the Minister could make the final decision in relation to these grants.
"In this particular case, the Commonwealth might rely on what's sometimes called its nationhood power.
"But that means you either need some kind of national emergency, like the bushfires or the global economic crisis … or it has to be something that peculiarly only the Commonwealth can do and the states are unable to do.
"And we know that the states can, and do, give out sports grants, so it doesn't seem to fit.
"Which means that there's a bit of a problem in terms of supporting this program."
Other figures in federal parliament have been pulled into the scandal too.
Prime Minister Scott Morrison's local soccer club was seen boasting about receiving funding weeks before grants were announced – at a time when applicants should still have been under consideration.
Health Minister Greg Hunt appeared in a video posted online showing a yacht club treasurer thanking him for working "behind the scenes" to secure a $170,000-grant from the fund.
Councils and sports clubs in former prime minister Tony Abbott's seat of Warringah received more than $1 million in grants, including a $70,000 for a surf lifesaving club of which Abbott was a member.
Coalition MP Trent Zimmerman failed to declare that he was a patron of the Hunters Hill Rugby Club on Sydney's affluent north shore, which received a $500,000 grant – the maximum available.
Mr Zimmerman also released a video celebrating the $500,000 grant in the weeks before the federal election.
Liberal MP Tim Wilson gave a $189,265 giant novelty cheque to a Melbourne sports club, despite telling rpeorters that his electorate did not receive funds from the program.
Additionally, Senator McKenzie herself approved a $36,000 taxpayer-funded grant for a clay target shooting club in regional Victoria that she was a member of.
The Prime Minister has referred Senator McKenzie's gun club membership and her handling of the entire $100 million sports grants program to his department to investigate.
Department of Prime Minister and Cabinet chief Philip Gaetjens will look at whether ministerial standards were breached. The PM says he is "awaiting the secretary's advice and will continue to follow due process".
Federal Attorney-General Christian Porter is meant to be looking at the legal questions raised by the auditor-general's report, but has found time to defend his colleagues as well.
"What I fundamentally don't accept is that ministers should not be involved in final approval for projects. That's their job," he told reporters this week.
He undertakes the review despite nearly a million dollars in funding being awarded to his own marginal electorate during the 2019 Federal Election campaign.
Mr Porter announced $926,865 in funding from the Community Sports Infrastructure program to upgrade facilities in his Western Australian electorate of Pearce, which he held by a narrow margin of 3.6 per cent before the election, but increased to 7.5 per cent after the poll.
The Government's attempts to review itself has been labelled 'farcical' by opposition parties.