'Bludger' map dubbed misleading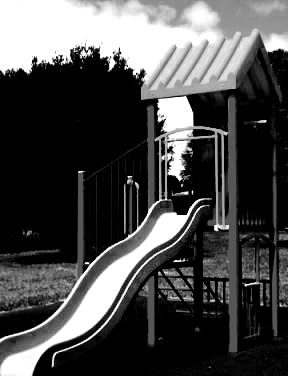 The Coalition has released a list of welfare "bludger hotspots" across the country.
The Federal Government gave News Corp reporters a list of suburbs and towns with the highest jobseeker non-compliance numbers, including the number of welfare recipients who failed to meet requirements by not attending appointments with job service providers.
The Daily Telegraph reported it as a "list of shame".
The second-highest ranked area was Blacktown in Sydney, where 333 people missed an interview without a reasonable excuse in the past year.
But that is less than 1 per cent of the population of Blacktown city council, and less than 3 per cent of the 11,597 Newstart and youth allowance recipients subject to the Centrelink requirements in that area last year.
Blacktown city's mayor Stephen Bali said it was a needless attack.
"The heartless vilification of Blacktown's disadvantaged residents does nothing to resolve the core issue of non-compliance for job-seeking requirements," Bali said.
"Holding up the dispossessed and incapable to public ridicule does not solve the problem of people not turning up to interviews."
Human Services Minister Alan Tudge was asked about the alleged stigmatisation.
"A couple of hundred people do not turn up in these particular suburbs, you have – whether you want to or not – embarrassed those suburbs. How does that affect small businesses in that area?" Channel 9's Karl Stefanovic asked.
"How does that drive further employment in that area if you are embarrassing them?"
Tudge said the government did not intent to embarrass the suburbs.
"That is not the intent, Karl. It is simply pointing out where some of these hotspots are," Tudge said.
"People in these suburbs also know where the hotspots are and they know that there are people who are not doing the right thing."
The National Social Security Rights Network (NSSRN) says it is an inaccurate representation, because non-compliance numbers are linked to the total amount of welfare recipients.
"Referring to suburbs can suggest that there's some particular problem with the people or the culture of those suburbs, whereas the numbers tend to track the total number of people on social security," NSSRN chief Matthew Butt told Guardian Australia.
"It's a simple truth in our society that disadvantage tends to be concentrated in certain areas. It's not a helpful way of talking about things."
Australian Council of Social Service chief Cassandra Goldie said the list was released for "mean-spirited and inflammatory" purposes.
"We're very disturbed by this tactic that's being used by the federal government to divert from the real issues," Ms Goldie said.
"To put communities on a hit list is, we believe, absolutely counterproductive and I'm sure that there are many community leaders around the country who are very unhappy with what the government is doing.
"The issue is where are the jobs? Where are the economic opportunities? That's what should be making the front page."
The Federal Government is looking to tighten the welfare compliance system by scrapping waivers for missing obligations, and increasing financial penalties.